Euro looks Strong But British Pound Likely to Outperform USD and EUR
on July 14th, 2020
at 7:44 am
EUR/USD pair remains one of the best-performing currencies since the beginning of this month as the pair moved steadily to a new high level where it will test June 10 high of 1.142 level. The pair bottomed around 1.0750 in May. The market analysts are expecting the EUR/USD pair to extend the upside momentum in the next six months.
Citi Bank analyst's claims that EUR USD pair could hit 1.14 in next three month and the pair could jump to 1.17 level in six to twelve months.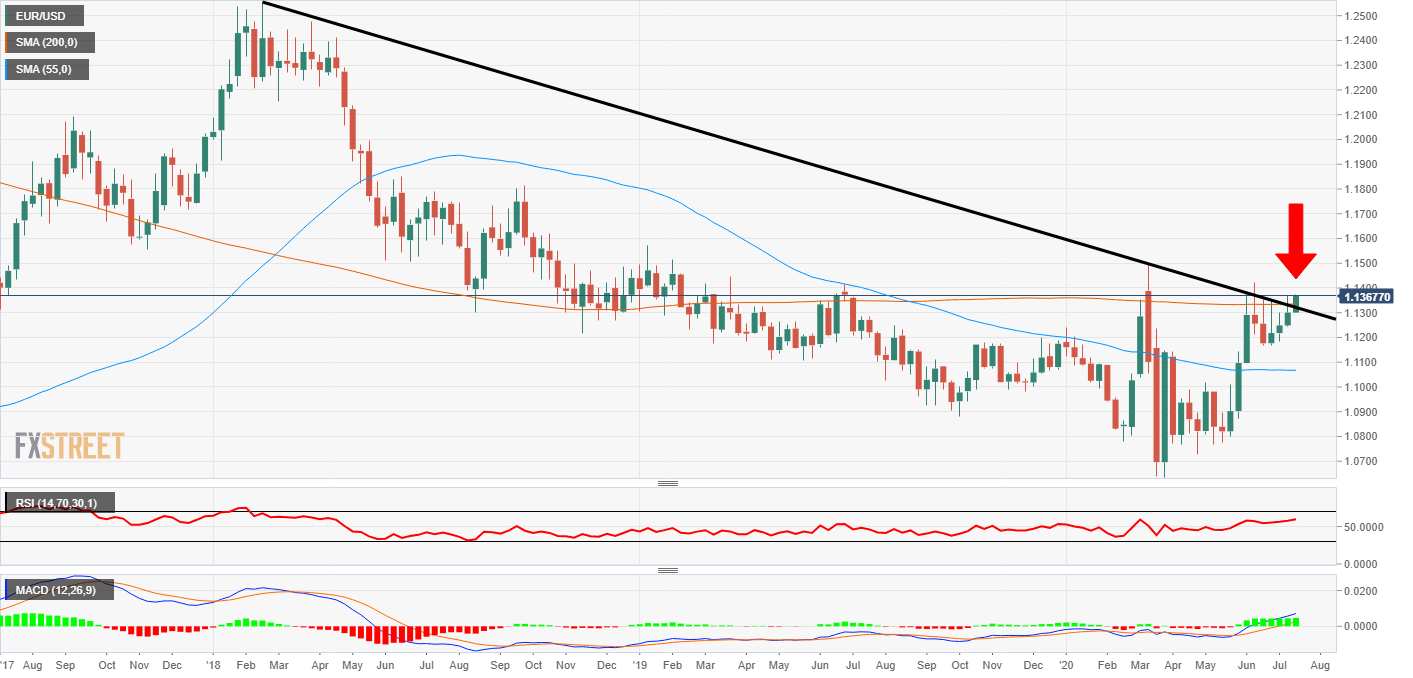 Trader's interest seems strong in the pair despite the threat of increasing coronavirus infections in some key parts of the world. The prospects of coronavirus vaccine increased sharply after the FDA approved several drugs including the Gilead's remdesivir for infection treatment
Encouraging news also includes German economic minister Peter Altmaier statement about the economy.
The minister said that Germany is in the recovery process and they have passed the most difficult time. The minister also said that their commercial relationship with China will remain the same in spite of Hong-Kong related controversy. European leaders are likely to meet at the end of the week to discuss a $770 billion stimulus plan.
"EA 'break-up' risk premia has now markedly been reduced. The key inflection point for EA risk premia was the good news on the EU recovery fund. Euro-denominated risk assets have traded much more robustly. Besides, the ECB also upsized and lengthened its PEPP to defend its mandate. It is synchronized monetary and fiscal support that have proven to yield the most positive results during the recovery, favoring EUR," Citi Bank analysts said.
British Pound recovered sharply in the last couple of weeks amid positive economic reports and stimulus programs. However, Brexit related concerns could hinder the upside movement.