Amazon Stock: Jeff Bezos Sells Shares, But Analysts See More Gains Ahead
Published
on August 6th, 2020
at 5:21 am
The chief executive officer Jeff Bezos has sold 454.3K shares in his company's common stock this week valued at $1.42bn. That represents 0.8% of his total holding.
He sold shares on Monday and Tuesday at a price of around $3150 a share. The founder of the largest e-commerce company currently holds 55M shares.

Amazon stock price soared 69% since the beginning of this week. The shares are up 72% in the last twelve months and grew 490% in the last five years.
Despite the recent rally, the market analysts are seeing strong future fundamentals for the world's largest online retailer.
Goldman Sachs analyst Heath Terry provided a price target of $4,200, saying that the mass adoption of cloud and e-commerce will provide substantial support to the stock price performance in the coming days and "well beyond the current crisis."
Cowen analyst John Blackledge sets the price target of $4000 with an outperforms ratings. The analyst says the pandemic lockdown provided a huge surge in demand, driven mainly by grocery and consumables.
On the other hand, Morgan Stanley analyst Brian Nowak expects Amazon stock to hit $3,750 in the coming days.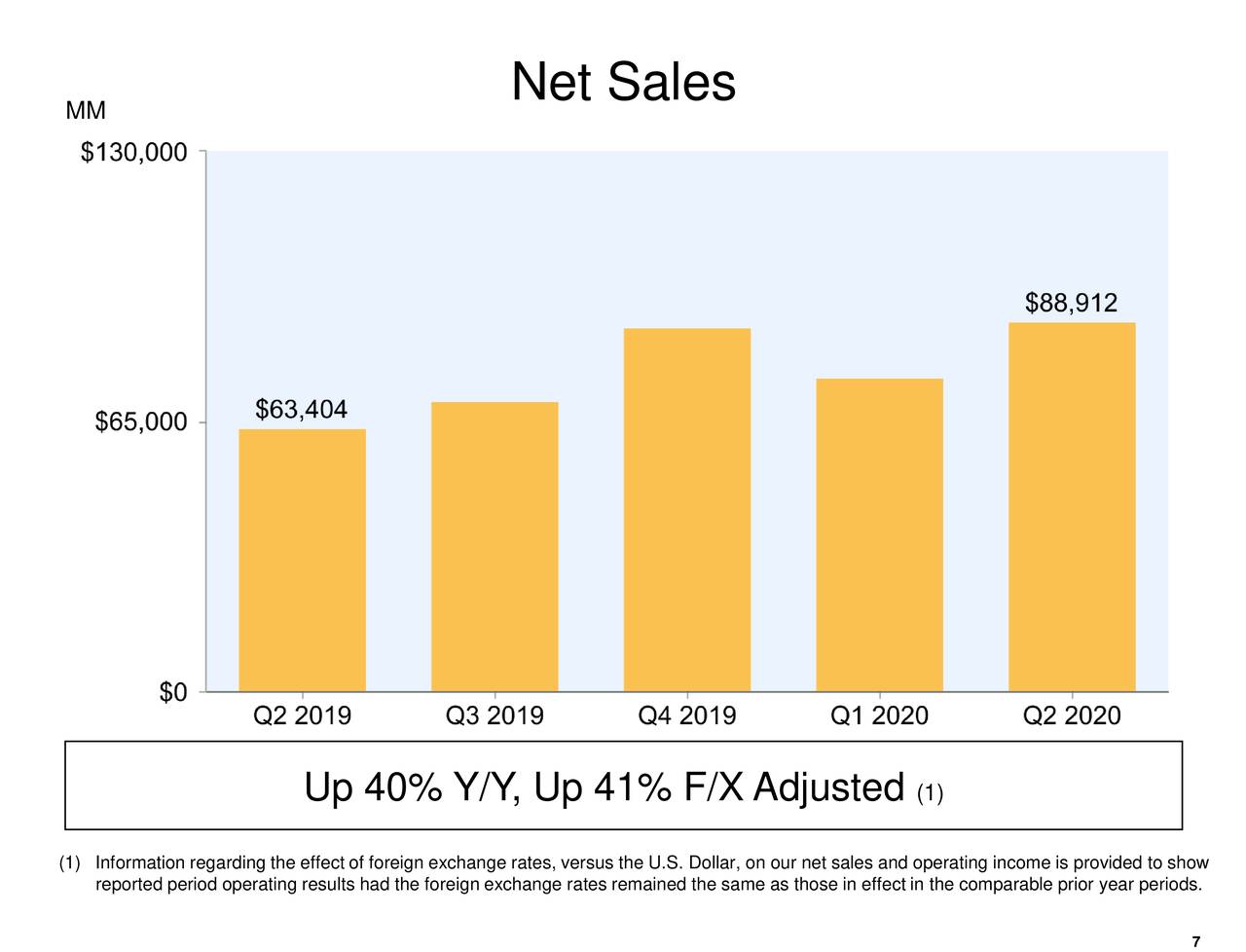 Amazon has generated second-quarter revenue growth of 40% year over year. It expects third-quarter revenue in the range of $87bn-93bn compared to the consensus estimates for $86.44bn. This represents a revenue increase of around 24-33% year over year.
Commenting on the performance CEO Jeff Bezos said:
"We've created over 175K new jobs since March and are in the process of bringing 125K of these employees into regular, full-time positions." He notes that third-party sales in Q2 again grew faster than first-party sales. Headcount rose 4% for the quarter and 34% Y/Y to 876.8K."
Amazon stock price is currently trading at around $3200. The shares have recently hit an all-time high of $3300.