Amazon Stock Retreats Despite Analysts Bullish Price Targets
Published
on August 4th, 2020
at 4:37 am
Amazon stock price has been struggling to breach the previous all-time high of $3300 that it had hit last month. While the shares gained some momentum after the second-quarter beat on both revenue and earnings, investor's concerns over AWS revenue growth kept the laid on the stock.
The world's largest e-commerce company has generated $88.91bn in June quarter revenue, representing a growth of 40% from the past year period and topped the consensus estimate by $7bn.
Its North American business segment, which is the largest revenue-generating segment, reported revenue growth of 43% year over year.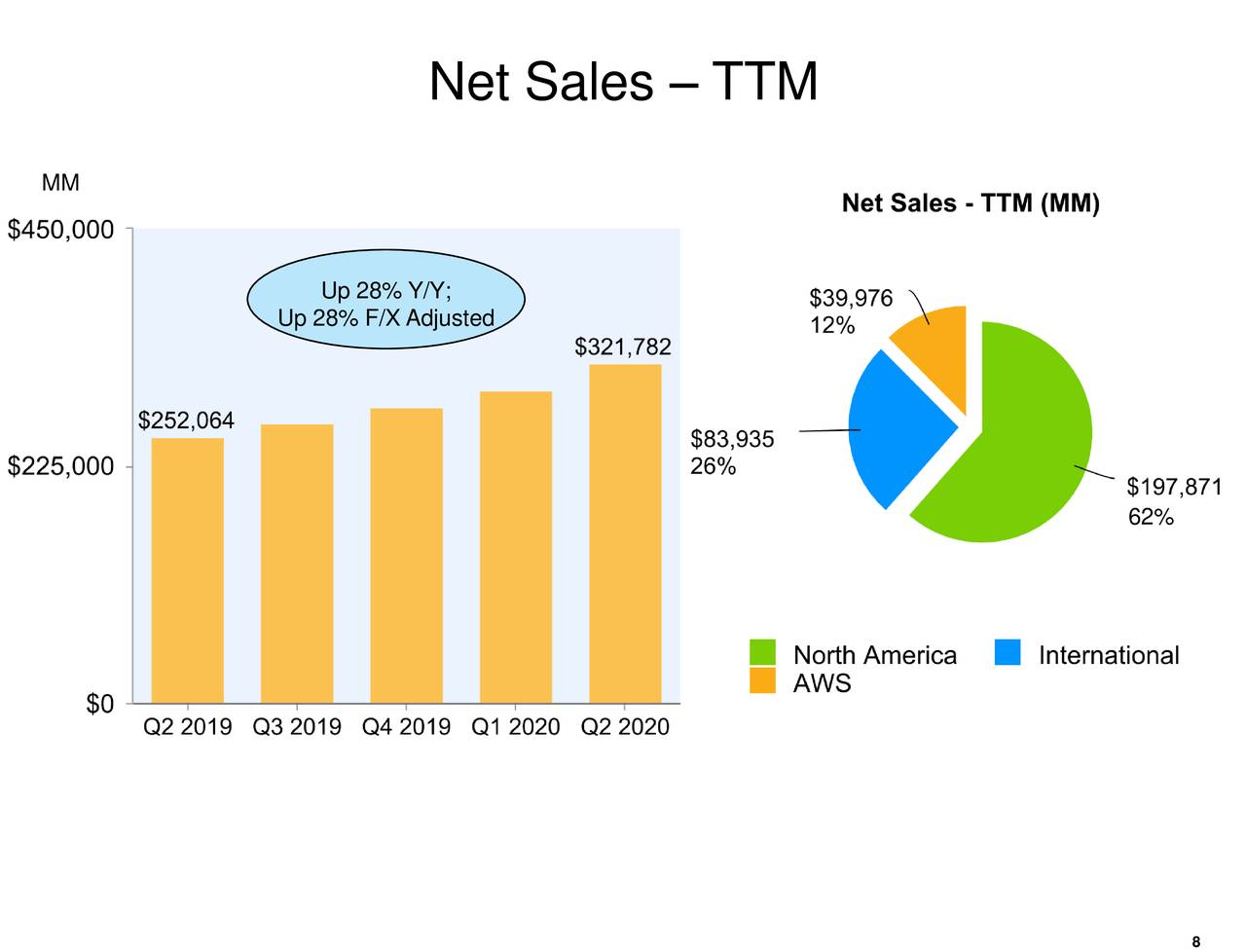 The revenue from the international segment increased by 38% to $22.67bn compared to analyst's consensus estimate for $19.7bn.
CEO Jeff Bezos: "As expected, we spent over $4bn on incremental COVID-19-related costs in the quarter to help keep employees safe and deliver products to customers in this time of high demand … We've created over 175K new jobs since March and are in the process of bringing 125K of these employees into regular, full-time positions."
Amazon stock price is currently trading at around $3100.
Goldman Sachs analyst Heath Terry lifted the price target to $4200 following the second-quarter earnings. The analyst claims that Amazon stock is likely to receive sustainable support from the acceleration in adoption of e-commerce and cloud "well beyond the current crisis."

Several other market analysts have taken a bullish position. Cowen analyst John Blackledge provided a price target of $4,000 from the earlier target of $3,700. Morgan Stanley analyst Brian Nowak set a price target of $3,750.
The world's largest online retailer expects third-quarter revenue in the range of $87bn-93bn, indicating an upside of 24% to 33%. The market analysts were expecting revenue of around $86.44bn.
The company expects third-quarter operating income to stand around $2bn-5bn. Its operating income stood around $3.2bn in Q3 of 2019.