AMD Stock Will Extend Upside Momentum, Analysts Say
on September 1st, 2020
at 5:17 am
AMD stock price rallied close to 23% this month alone, accelerating the six months gains to above 80% as the market analysts have been showing confidence in new product launches and revenue growth potential. Higher price targets from major rating firms added to investor's sentiments.
Shares of the chipmaker gained fresh momentum as upbeat reviews show that new Ryzen processors have a significant upside in the personal computer market. In addition, its closest rival Intel has been facing production-related challenges with its 7nm processors.


Piper Sandler has provided a price target of $100. Its analyst Harsh Kumar claims that Intel's 7nm production issues would improve demand for AMD to pick up chips.
"We expect AMD to benefit from new products launching later this year and is still "very comfortable with AMD's execution, particularly with the hardships at its major competitor," Kumar said.
Cowen has also increased its price target from $90 to $100. Its analyst Matthew Ramsay said: "With Intel's roadmap in flux, but in a larger measure due to AMD's own product innovation, we forecast share gains and strong revenue/margin growth."
The company's financial numbers have also been supporting share price gains. AMD stock price soared almost 170% in the past twelve months. AMD stock is currently trading around $100.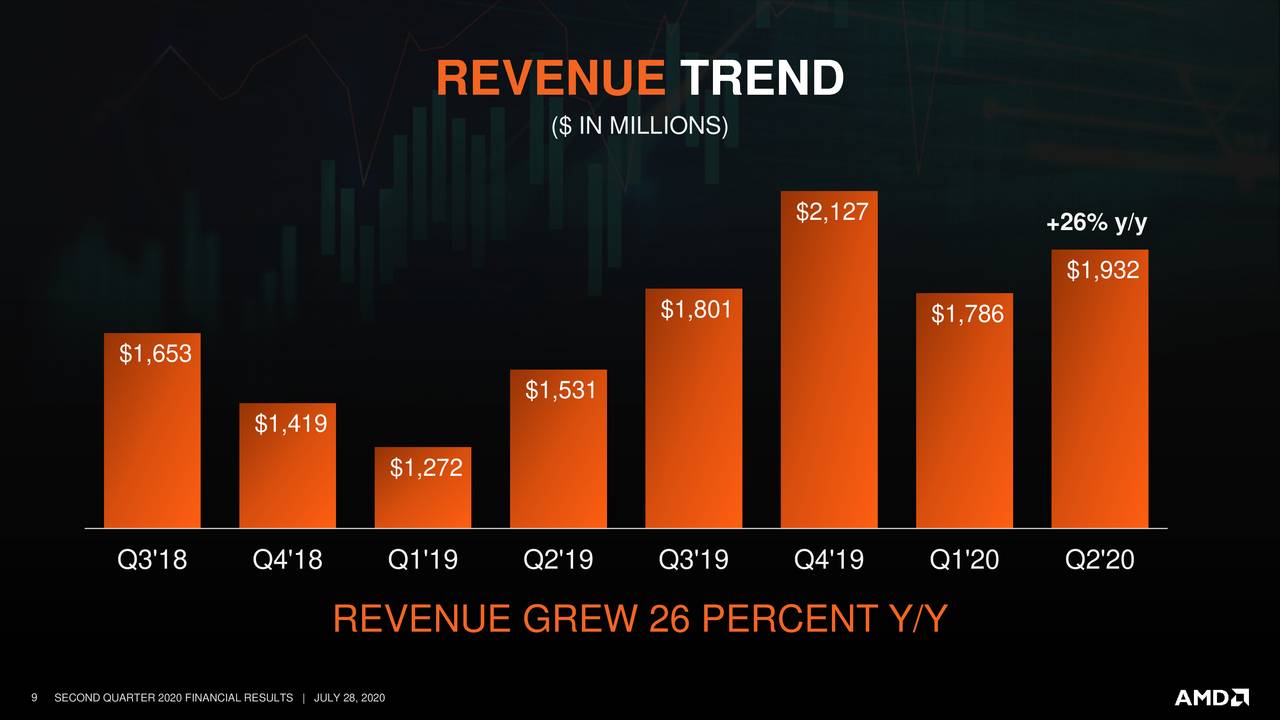 It has topped analysts' consensus revenue and earnings estimate for the second quarter. AMD's computing and graphics sales jumped 45% year over year to $1.37 billion. Record notebook and server processor sales helped in doubling Ryzen and Epyc revenue compared to the past year period.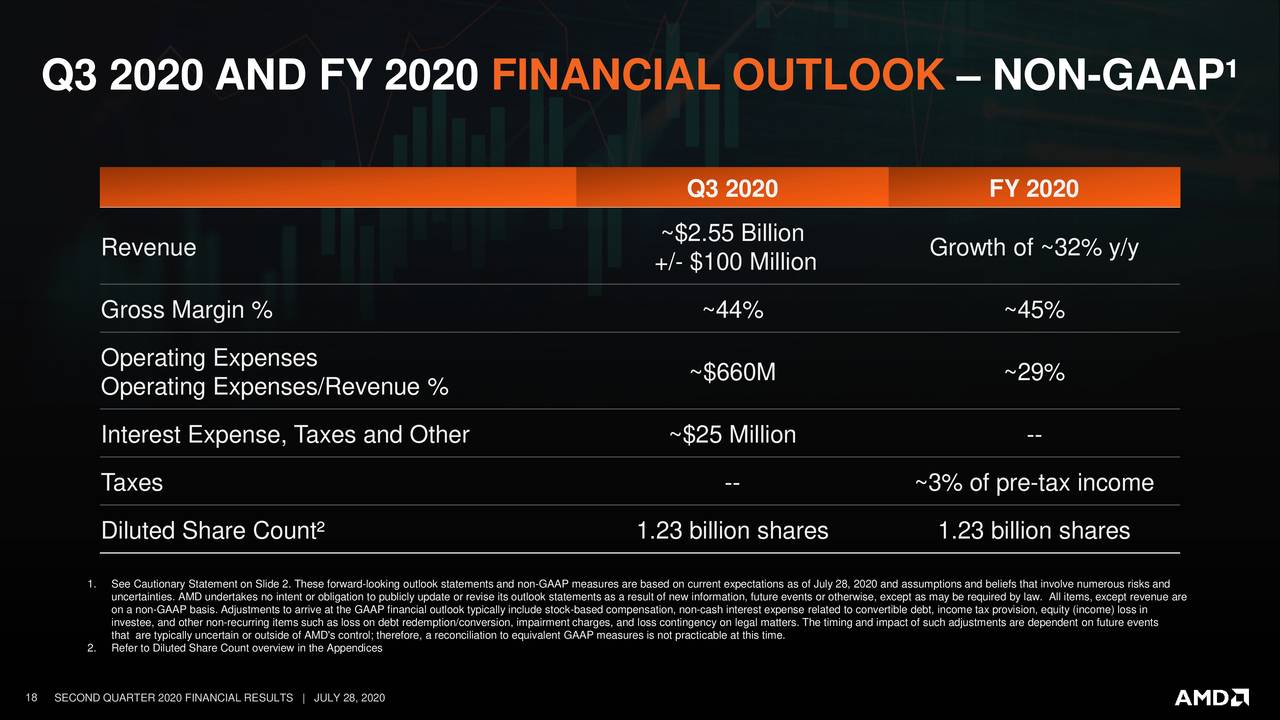 The company expects third-quarter revenue in the range of $2.45-2.65 billion, representing a growth of 42% Y/Y and 32% Q/Q. The revenue growth is likely to be driven by robust demand for Ryzen and Epyc processor sales. Full-year revenue is likely to increase by 32% from the past year. AMD's dividend and cash generation has also a strong upside potential in the days to come.