European Stocks are in Red as Interest Rate Policies Impacts Sentiments
on September 18th, 2020
at 5:56 am
European stocks extended the downtrend in the second consecutive session on Friday as investors are showing concerns over the low-interest-rate policy. The fed has announced that it will keep interest rates in zero range in the next few years to support the employment level and economic growth.
The pan-European Stoxx 600 slipped almost 0.4% on Thursday, snapping a four-day winning streak. The banks were among the biggest losers as Central Bank is planning to extend dividend growth and share buybacks restrictions. The fed is looking to increase the inflation rate above 2% through easy lending policies.
"With inflation running persistently below this longer-run goal, the Committee will aim to achieve inflation moderately above 2% for some time so that inflation averages 2% over time."
On the other hand, the European Central Bank and the Bank of England has also extended the low-interest policy and announced to maintain its asset purchase program.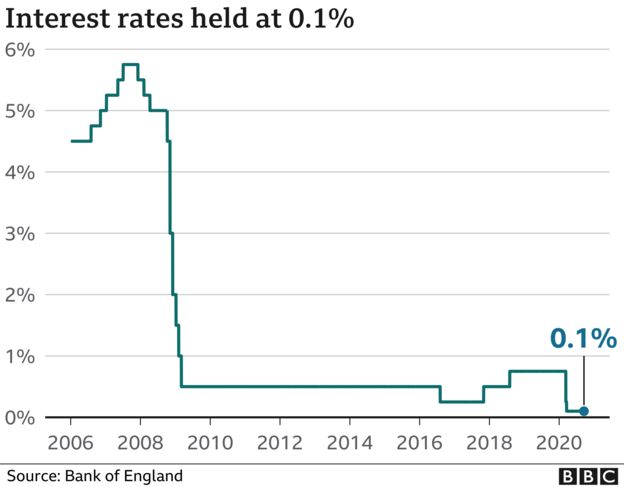 "We expect interest rates to be no higher than 0.1% for the next five years," said Andrew Wishart, UK economist at Capital Economics.
The Bank of England warned that the economic indicators are still uncertain, which could move the economy either way in quarters ahead. The British economy could also see uncertainty in the coming days amid trade talks with European Union.
In addition, the minutes of the Bank of England policy meeting show that the country has officially started viewing the prospects of negative interest rates. Although the British economy recovered sharply in the past few months, it is still down almost 7% from the year-ago period.  
What Does it Mean for Investors?
Banks could face more uncertainty if countries started implementing negative rates.
Equities are likely to gain upside momentum on lower interest rates.
Lower rates always help corporations growth strategies.
US dollar plunged sharply on Thursday and extend the trend into Friday trading.