European Stocks Rebound After Four Straight Daily Losses
on September 2nd, 2020
at 5:46 am
European stocks rebounded on Wednesday as economic data suggests that the global economy will grow at a better pace than previous expectations. However, the sharp rally in the European currency along with the strengthening British Pound has created pressure on European stock markets.
European stocks plunged for the fourth straight day on Tuesday, the longest losing stream in the last three months. Travel and leisure stocks were among the biggest losers.
Although the European economy and the virus-related situation appears better than the United States, Wall Street has still easily outperformed European stocks in the past couple of months.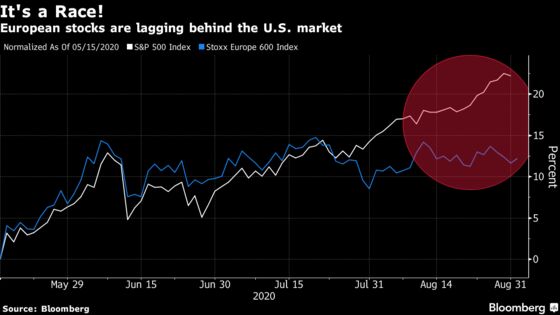 JPMorgan strategists led by Mislav Matejka said: "We expect U.S. equities to continue beating Europe because of a slower economic rebound and as growth stocks outperform cheaper value shares."
"Into the year-end, we find a mixed risk-reward, expecting the consolidation of European equity indices in particular to continue. The phase of data normalization from a depressed base is largely ending, with some renewed softening," JPMorgan strategists said in a note.
US stock markets have hit a fresh record level on Tuesday, thanks to tech stocks. Apple and other tech stocks have been following a robust upside momentum over the past couple of months.
On the data front, China's manufacturing activity hit the highest level in the past ten years. China's Caixin/Markit manufacturing Purchasing Managers' Index (PMI) soared to 53.1 in August compared to analyst's expectations for 50.
In Europe, data shows that inflation came in well below analysts' expectations. The inflation is now likely to fell below -0.2% in August, while the unemployment level jumped to 7.9% for the month of July. On the positive side, the German government anticipates lower than expected economic fallout this year from the coronavirus.
What Does it Mean for Investors?
Euro hit 1.20 level but analysts say more upside could pressure exports.
Oil price jumped to new multi months high on economic recovery.
US dollar is still under pressure.
Gold trades above $1950.