Facebook Stock Soars but Analysts Say Ad Revenue Decline is a Bad Indicator
on August 3rd, 2020
at 5:03 am
Facebook stock price soared sharply after beating analysts' expectations for the second quarter, as its both subscribers and ad revenues came in ahead of expectations.
Despite that, some analysts have been showing concerns over ad revenue growth trends in July; they believe ad revenue growth deceleration could be a bad sign for stock price performance.


Morgan Stanley analyst Brian Nowak says that ad revenue growth of 10% in July indicate a huge drop compared to our estimated 15% Y/Y growth in June."
The analyst claims that ad revenue drop in July is mostly attributed to the ad boycott campaign and the drop in user engagement level due to easing social distancing policies. The firm has provided an Overweight rating to Facebook stock, with a price target of $285. The analyst Brian Nowak appreciates the strategy of investing in new revenue streams.
Facebook has generated year over year second-quarter revenue growth of 11% to $18.69bn while its operating income grew 29% to $5.96bn.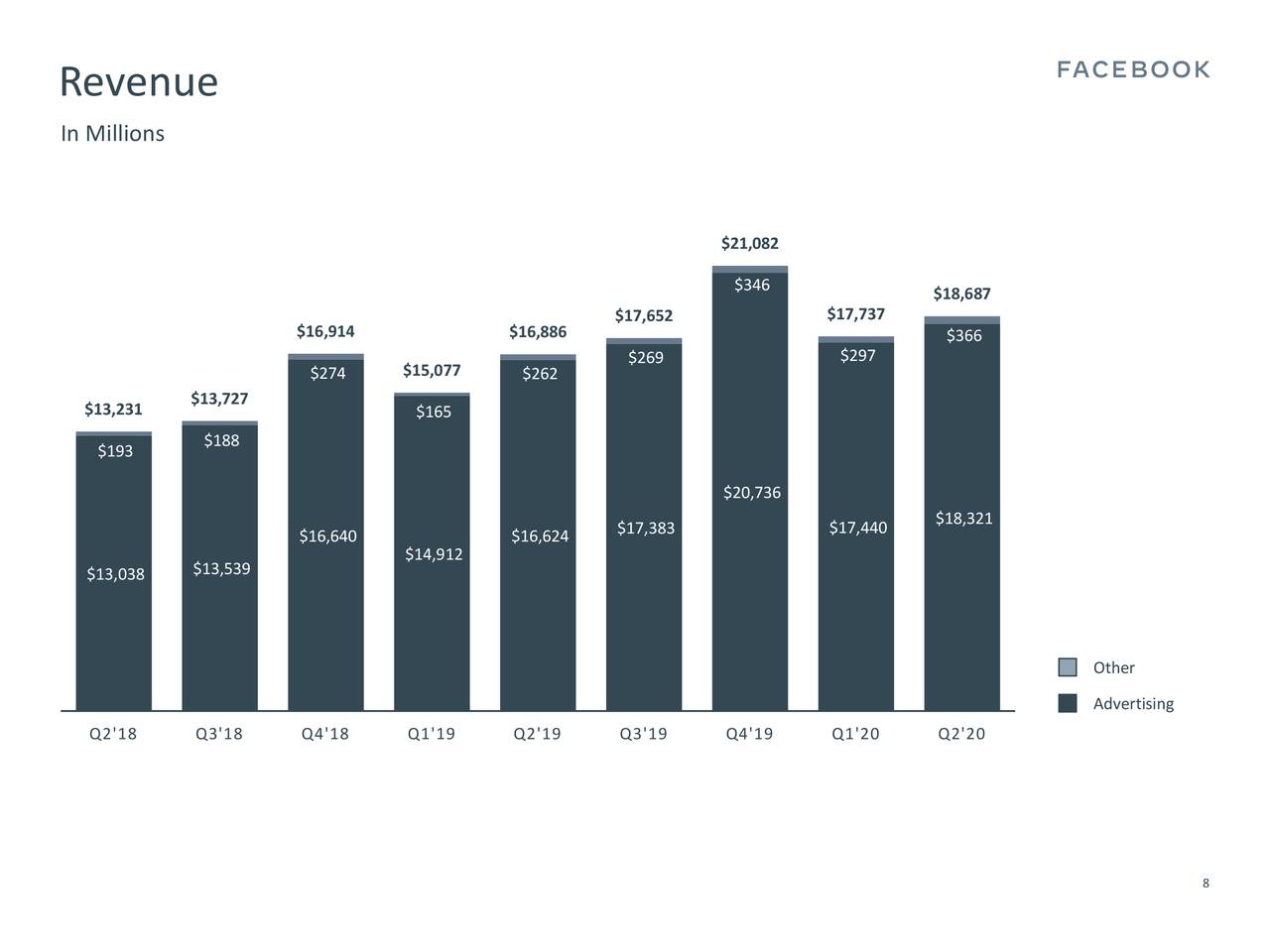 Its daily active users grew 12% to 1.79bn compared to the analysts' expectations for 1.74bn. The monthly active users also grew 12% to 2.7bn. The family's daily active users came in at 2.47bn on average, representing a growth of 15% year over year.
"We're glad to be able to provide small businesses the tools they need to grow and be successful online during these challenging times," said Mark Zuckerberg, Facebook founder, and CEO. "And we're proud that people can rely on our services to stay connected when they can't always be together in person."
The Facebook stock price soared to an all-time high of $255 after earnings beat. Its shares are up 23% since the start of this year, extending the twelve months gains to 30%. Meanwhile, the market analyst's price targets indicate more gains ahead for the Facebook stock. The social media company expects third-quarter ad revenue to grow roughly by 10% year over year.