Intel Stock Tumble on 7NM Delay Despite Beating Estimates
on July 24th, 2020
at 4:49 am
Intel stock price plunged more than 10% despite beating revenue and earnings estimates for the second quarter. The investors reacted negatively to the news of a delay in the 7nm launch.
The chief executive officer Bob Swan said that INTC identified a "defect mode" in the process and has invested in contingency plans.
The company expects to launch 7nm products in 2022 or in early 2023. Meanwhile, its closest competitor Advanced Micro Devices soared sharply on Intel's 7nm delay news.
Intel, on the other hand, is seeking to speed up 10nm transition with the Ice Lake server CPUs launching and Tiger Lake launching soon. The company plans to launch Alder Lake client CPUs in the second half of the year.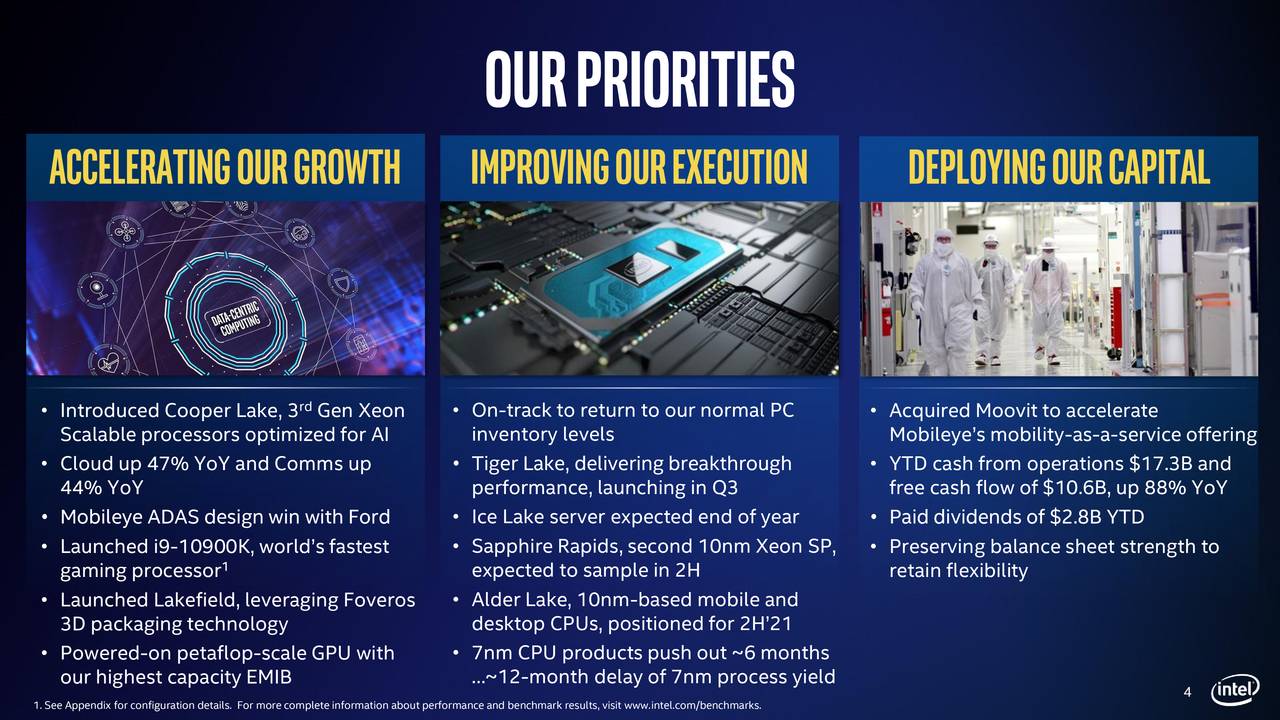 Besides 7nm, Intel has generated record second-quarter results. Its second-quarter revenue of $19.7bn increased 19% from the past year period, beating the consensus estimate by $1.15bn. The revenue growth is driven by a 34% year over year increase in data-centric revenue and a 7% growth in PC-centric revenue.
"It was an excellent quarter, well above our expectations on the continued strong demand for computing performance to support cloud-delivered services, a work- and learn-at-home environment, and the build-out of 5G networks," said Bob Swan, Intel CEO.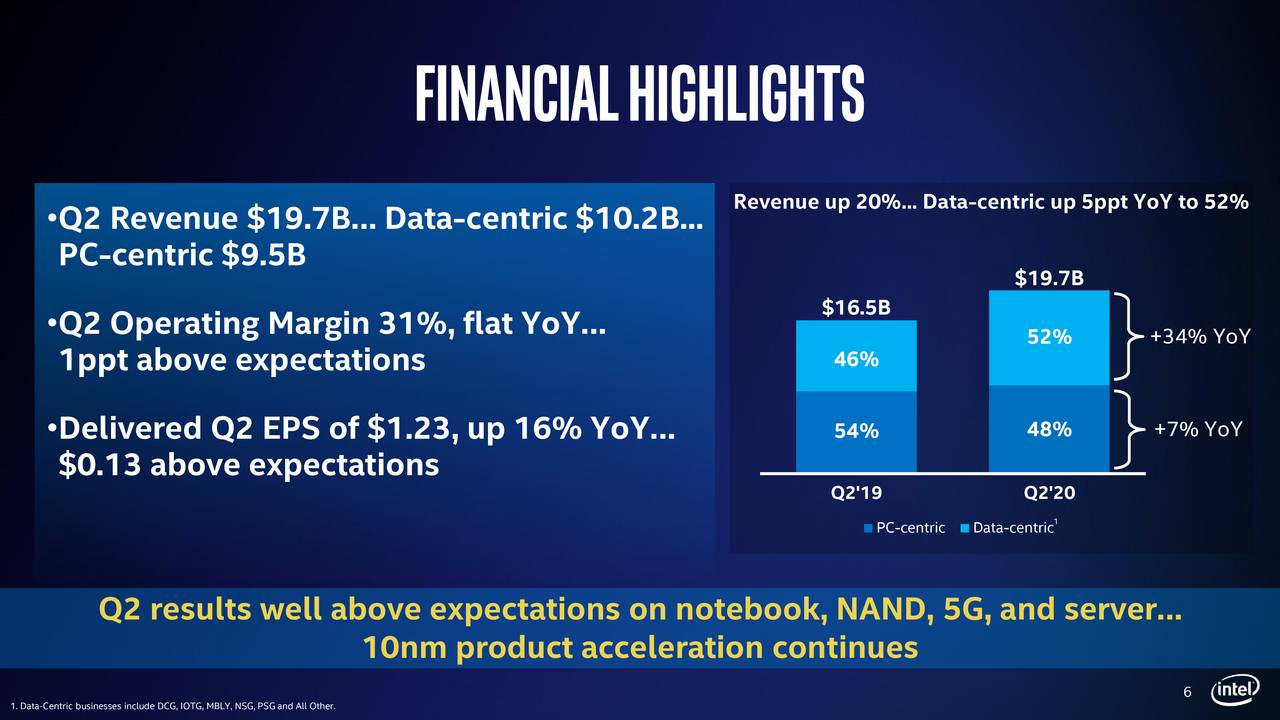 Its earnings also remained robust during the second quarter despite lockdowns and social distancing policies. Its second-quarter earnings per share came in around $1.23, up $0.13 per share from the consensus estimate.
Its dividends also appear safe because of strong cash generation potential. The company currently offers a quarterly dividend of $0.33 per share.
Intel has generated an operating cash flow of $17.3 billion while free cash flow stood around $10.6 billion. The company expects to generate third-quarter revenue of $18bn and earnings are likely to stand around $1.10 per share.