Is it the best time to sell Snap stock after 80% YTD gain?
on October 22nd, 2020
at 5:56 am
Snap stock price soared more than 28% after beating third-quarter revenue and earnings estimates by wide margins. In addition, stronger than expected daily active user's growth added to investors' sentiments.
The reports from top rating agencies indicated that ad space is likely to rebound sharply in the days ahead; they claim Snap is among the companies that are well set to monetize on improving digital demand.
Some investors are questioning whether it's the best time to sell Snap stock as its shares jumped almost 80% so far this year, accelerating twelve months gains to 110%.

Strong financial numbers support Snap stock upside
Snap has been enhancing investor's sentiments through robust financial numbers. The company has generated 52% year over year growth in the third quarter revenues while its adjusted EBITDA came in at $56 million compared to a loss of $42 million in the year-ago quarter.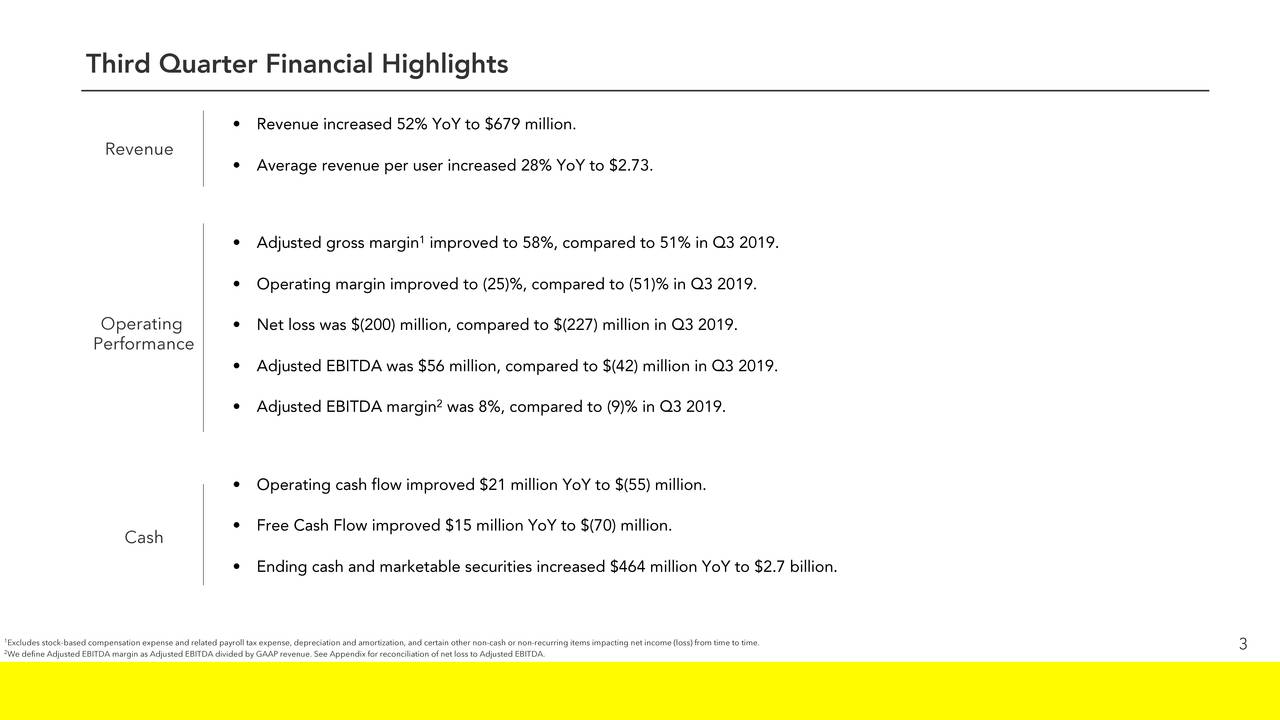 "Our focus on delivering value for our community and advertising partners is yielding positive results during this challenging time. We're excited about the growth of our business in Q3 as we continue to make long-term investments in our future," said Evan Spiegel, CEO.
Its daily active user grew 18% year over year to $249 million. Moreover, the daily time Snapchatters spent by watching shows rose 50% from the earlier year period.
Can it sustain growth?
The big question is whether the social media company is in a position to sustain the growth. The reports hint that future fundamentals are strong for digital ad space.
For instance, Loop Capital's ad survey shows that digital ad space will grow in the range of 10-20% compared to the analysts forecast for mid-teen growth. The survey also shows that Snap could be the biggest beneficiary of ads growth.
Jefferies has also raised targets for social media companies, with a more upbeat view on Snap. The firm expects more upside for Snap stock despite lofty valuations.