Lockheed Martin Stock Fell on Bleak Outlook, But Analysts See Upside
on October 21st, 2020
at 6:51 am
Lockheed Martin stock price plunged more than 2% despite posting stronger than expected results for the third quarter. The shares of the Aerospace and Defense Company outperformed its closest competitor Boeing amid a lack of focus on the passenger airline industry.
The company has also been rewarding investors through dividends. Last month, Lockheed Martin has raised its quarterly dividend by 8.3%, marking the 18th consecutive year of a dividend increase. The company offers a dividend yield of 2.79%.
Financial Numbers are Supporting Investors Returns
Despite the volatility in the broader market environment, Lockheed Martin continues to sustain its financial growth amid its focus on the defense industry.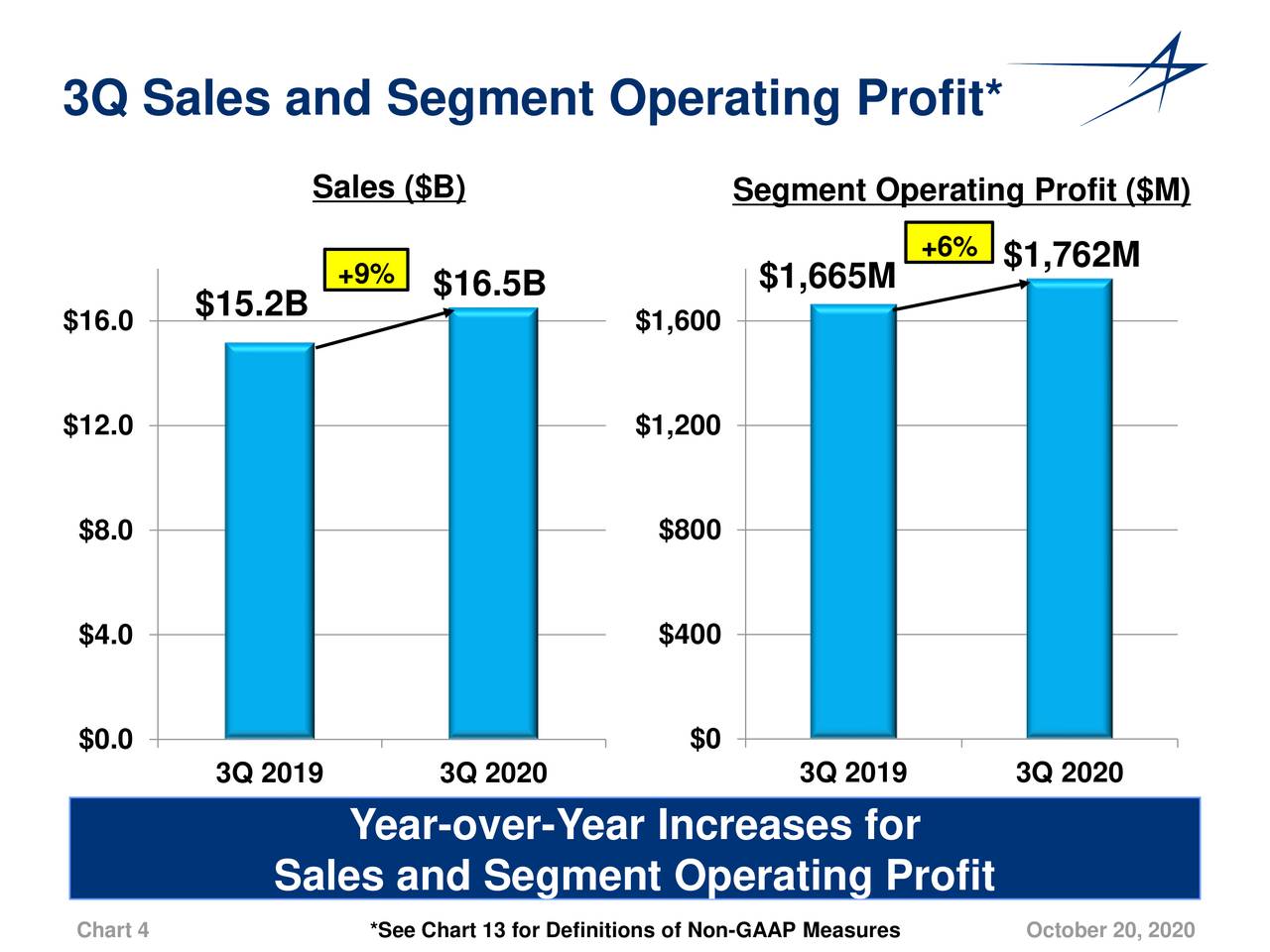 The company has generated an 8.8% growth in third-quarter revenue from the past year period. Its net earnings from continuing operations came in at $1.8 billion compared to $1.6 billion in the past year period.
"In the third quarter, our dedicated workforce and resilient supply chain continued to support our customers' vital national security missions, overcoming the challenges of the pandemic," said James Taiclet, Lockheed Martin president and CEO.
Lockheed Martin Stock has Upside Despite Guiding Slightly Lower Revenues
The company expects its 2021 revenue in the range of $68 billion, down slightly from analysts' expectations for $69 billion. The market analysts say future guidance is conservative and shares have more room for upside.
However, the company has raised its outlook for the fourth quarter and fiscal 2020. It now expects 2020 diluted earnings per share in the range of $24.45 compared to the previous forecast of $23.75-$24.05 per share.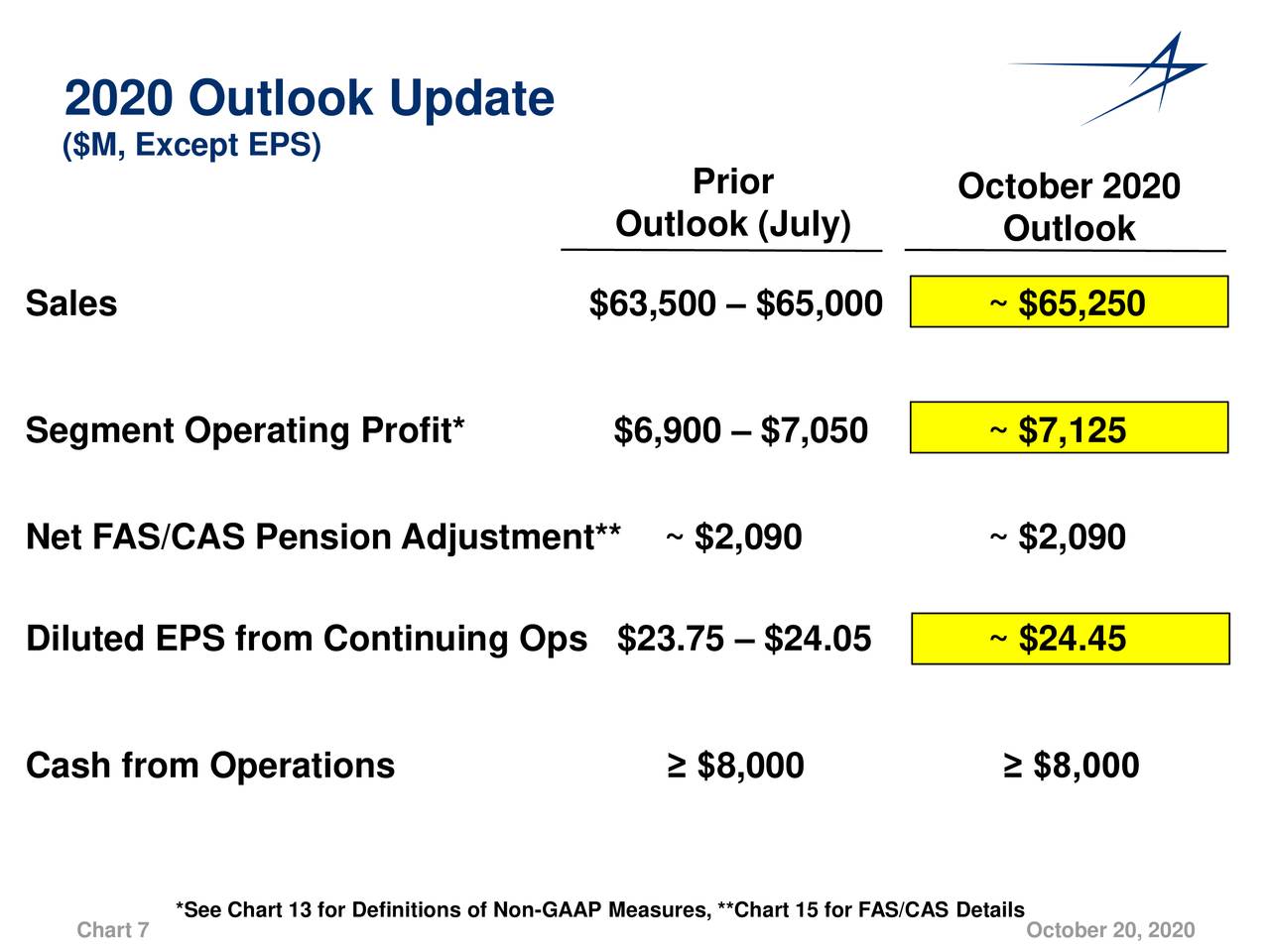 It has also raised sales outlook to $65.25 billion from the previous target of $63.5 billion to $65 billion. Its cash flows are supporting dividends and investments in growth opportunities.
"Looking ahead to 2021, we remain focused on driving innovation and growing our assets and capabilities to further benefit our customers and shareholders," CEO said.