Nio Stock Jump 22% on Upgrades, Shares Up 1285%
on October 15th, 2020
at 5:34 am
Nio stock price soared almost 22% after JP Morgan upgraded the price target to $40 a share with an overweight rating as the firm expects Nio to be the biggest long-term winner in the premium space. The demand for electric vehicles and the external battery has been growing at a robust pace in China.
Shares of Nio grew 437% since the beginning of this year, extending the twelve-month gains to 1285%. The shares of electric vehicle company are backed by improving demand trends and low competition.


Nio stock price is currently trading around an all-time high of $26. Analyst's bullish commentary has been adding to investor's sentiment. Bulls say Nio is one of the best long-term investments as it is still in its early growth stage.
Strong Sales Supports Nio Stock
Nio deliveries jumped by 133% year over year to 4,708 vehicles in September. The company has delivered 12,206 vehicles during the third quarter, representing a growth of 154.3% from the past year period. The company expects to deliver 11,000-11,500 vehicles in the final quarter this year.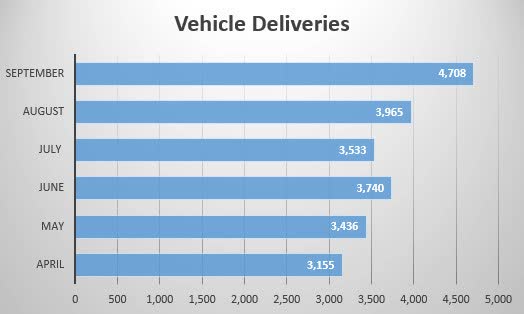 "We continue to see compelling evidence that NIO is increasingly perceived by customers as a high-quality premium brand with best-in-class technology and service," Deutsche Bank analyst Edison Yu said.
"As BEV adoption increases and word of mouth spreads, we believe Nio can take a material share in the premium segment as consumers begin to understand the value proposition and quality of its products and services," Yu added.
Financial are Backing Nio Stock Gains
On the revenue and earnings front, the company has topped analysts' expectations by a wide margin in the latest quarter. Its second-quarter revenue grew 146% year over year and 171% from the previous quarter. Its loss per share of $0.15 has beaten analysts' expectations by $0.10 per share. The company expects a substantial improvement in revenue amid improving demand for electric vehicles.