Shopify Stock Could Hit $1300 Mark, Goldman Sachs Predicts
on September 22nd, 2020
at 4:57 am
Shopify stock price retreated sharply in the past two weeks after hitting an all-time high of $1140 at the beginning of this month. The shares of internet services and e-commerce company plunged below the $930 amid the broader market selloff. However, the market analysts are seeing a significant upside potential in the days ahead for Shopify stock.
Goldman Sachs has provided a street high price target of $1318 for SHOP shares. The firm is showing confidence in a much higher take rate over the long term.
"We believe the steady growth in value-added services offered by SHOP has significantly expanded the company's opportunity per merchant," the firm says. Goldman Sachs claims that Shopify's revenue could soar to $161 billion by 2040.


Shopify stock price soared by 125% since the beginning of this year, extending the twelve months gains to 176%. The robust financial growth has been adding to investor's sentiments.
SHOP's second-quarter revenue of $714 million soared almost 97% from the past year period and exceeding analysts' expectations by $202 million.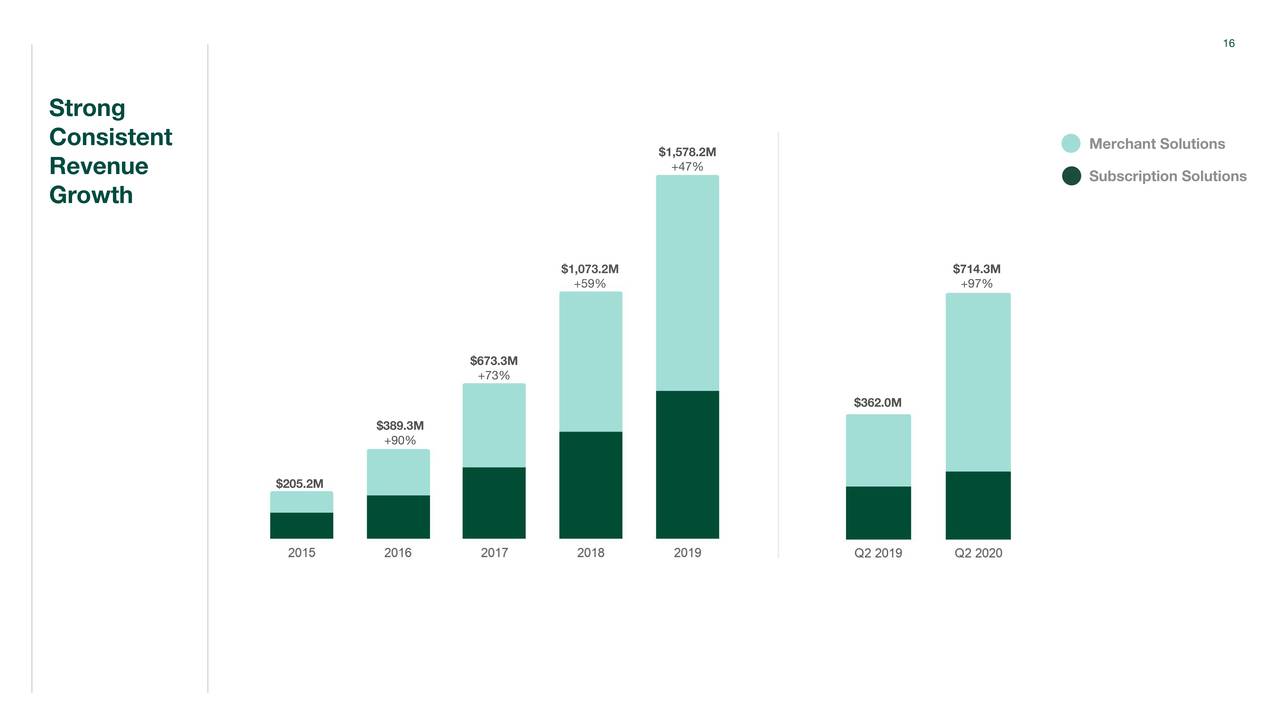 It has reported year over year gross merchandise value growth of 119% in the second quarter. The company has also reported massive churned up subscription revenue in the latest quarter. Its subscription revenue came in at $196 million in the second quarter compared to analysts' expectations for $192 million in revenue.  In addition, the merchant revenue of $517.9 million topped analyst's estimate of $315.1 million.
"While data from 15-Jun to 19-Jul indicates that new stores created during the extended 90-day free trial are converting into paid subscribers at a slightly lower rate than merchant cohorts that joined Shopify prior to the pandemic, the company expects stronger retention rates for these early 90-day trial cohorts as they tend to be longer-tenured at the time of conversion and bring higher GMV," updates Shopify.