Wells Fargo Stock Plunges on First Quarterly Loss Since 2008
on July 15th, 2020
at 4:12 am
The fourth-largest US bank Wells Fargo has reported the first quarterly loss since 2008 as coronavirus pandemic has forced the company to add $8.4bn to credit reserve losses during the second quarter. The bank has also slashed its quarterly dividend by 80% and plans to make big cuts in expenses in the following quarters to support earnings.
Wells Fargo has generated second-quarter revenue of $17.8bn, down sharply from revenue of $21bn in the year-ago period. Net interest income declined $2.2bn from the previous year period while non-interest income dropped $1.5bn year over year.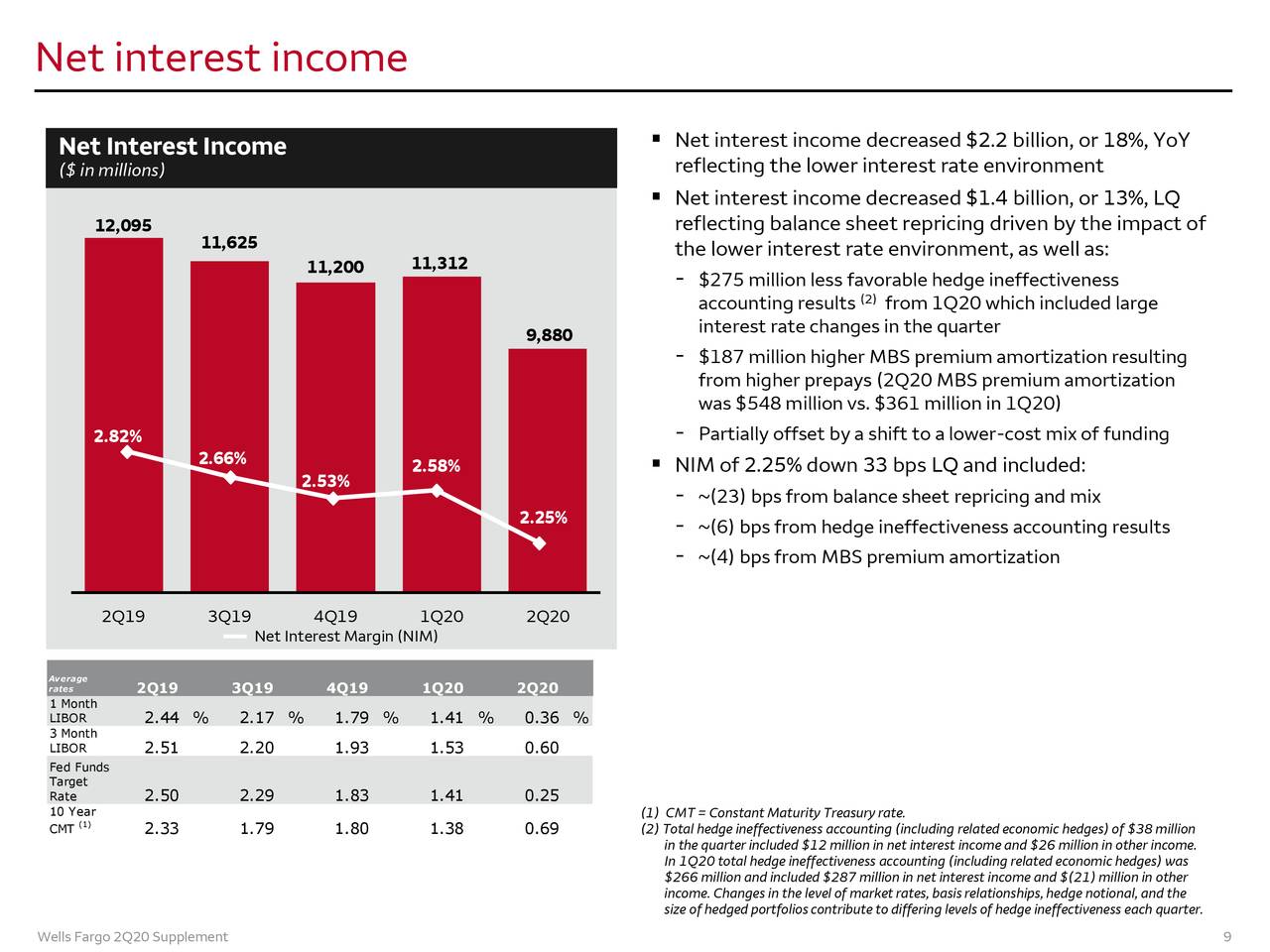 The company blamed pandemic for the poor financial performance. "We are extremely disappointed in both our second-quarter results and our intent to reduce our dividend. Our view of the length and severity of the economic downturn has deteriorated considerably from the assumptions used last quarter, which drove the $8.4 billion addition to our credit loss reserve in the second quarter, Chief Executive Officer Charlie Scharf said.
On the positive side, it's loaning and deposits increased slightly from past year period. Its second-quarter loans jumped 3% year over year and deposits grew 9% during the same period.
The fourth-largest US bank plans to make big cuts in expenses in the coming quarters to improve margins and earnings. The expense cut will result in massive job losses, branch closures, and lowering operational expenses.
 "Our expenses are at least $10 billion higher than they should be," Scharf said. The bank plans to close 65 branches that are located in rural areas.
Wells Fargo stock price extended the downtrend following the second-quarter results. Its shares plunged more than 50% since the beginning of this year. The shares are currently trading around 52-weeks low of $22. The market analysts expect Wells Fargo stock price to feel more pain in the coming days.