Microsoft Aims to Buy TikTok, Shares Hit New all Time-high
Published
on August 7th, 2020
at 5:05 am
Microsoft stock price soared to an all-time high of $217 amid the company's strategy of buying TitTok's entire business. Previously, the company was planning to buy only the US operations of the emerging social media app.
The company has changed its plan of buying only US operations as it has raised a lot of managerial and political concerns.
CNBC's David Faber says that TikTok valuation could stand around $10bn to $30bn. Microsoft and TikTok plan to close the deal before the September 15 deadline. Meanwhile, the acquisition suits to Microsoft because it has an extensive history in China.
"I don't think that the Chinese government will be upset with Microsoft if the TikTok deal goes ahead."
Said Anupam Chander.
On the other hand, the tech company has also received approval from President Trump.
"Microsoft fully appreciates the importance of addressing the President's concerns," Microsoft said. "It is committed to acquiring TikTok subject to a complete security review and providing proper economic benefits to the United States, including the United States Treasury."
Microsoft stock price also received support from robust financial numbers for the fourth quarter and stronger than expected outlook for the first quarter of next year.
Its fourth-quarter revenue of $38bn grew 12.8% from the past year period, topping the analysts' consensus estimate by $1.48bn. Revenue of $143bn for the full year grew 14% from the past year. Its annual cloud revenue jumped above $50bn for the first time in history.
Its fourth-quarter operating income came in at $13.4bn, up 8% from the year-ago period. It has returned almost $8.8bn to investors through dividends and share buybacks.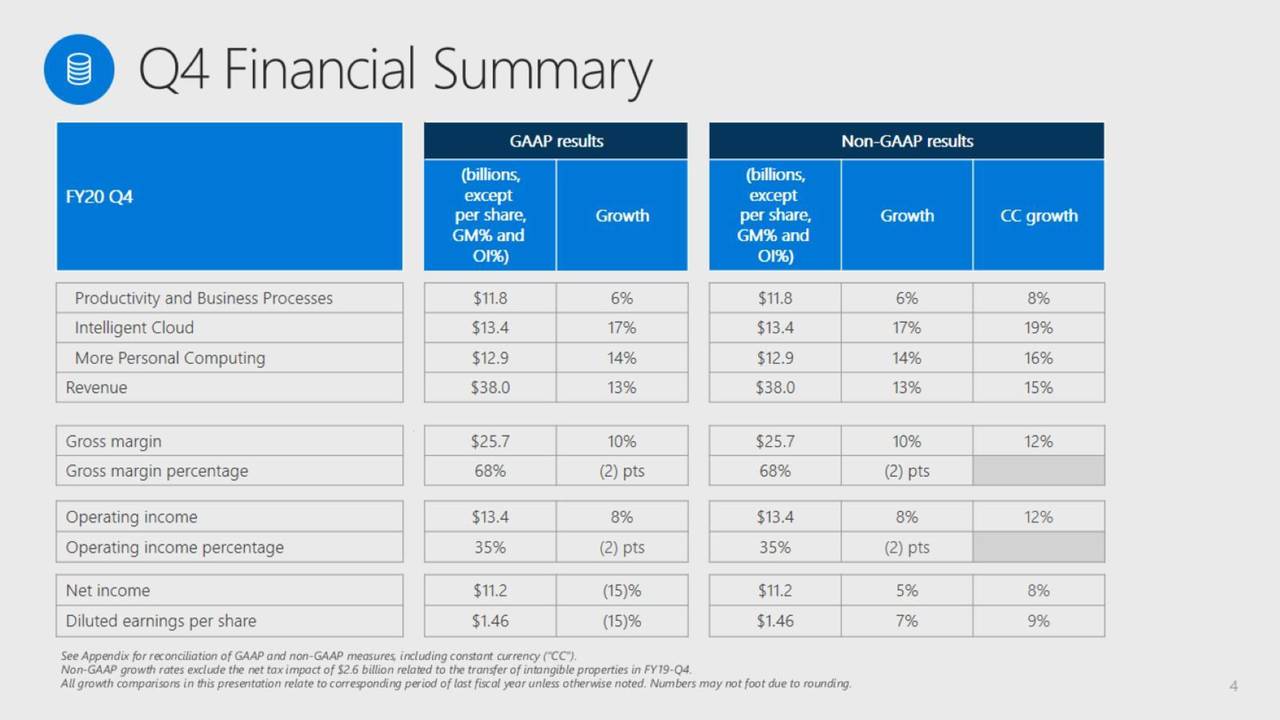 The company expects to extend the revenue growth momentum into fiscal 2021. It also appears in a strong cash position to make strategic investments. Its operating cash flow came in around $60bn in fiscal 2020.